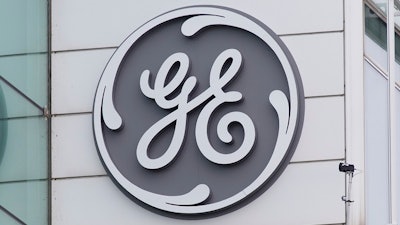 HARTFORD, Conn. (AP) — Before General Electric decided to relocate its long-established Connecticut headquarters, state officials offered to buy the company's sprawling 66-acre suburban campus so GE could move to a more urban area within the state.
It was one of three options offered by Connecticut officials, according to a proposal presented to GE in hopes of fending off a move. The proposal reveals the lengths Connecticut officials were willing to go through to keep the cache of GE and hundreds of jobs in the state.
"We thought this could be a really unique way for us to make it easy for them to make the change here in Connecticut," Economic and Community Development Commissioner Catherine Smith told The Associated Press. She said GE could have used proceeds from the sale to relocate to a more tech-centered, urban, transit-oriented environment within the state with nearby higher education institutions, as desired by GE's then-CEO Jeff Immelt.
It would be better to have the headquarters somewhere else in Connecticut, likely nearby Stamford, rather than having it move to Boston, New York or another out-of-state city, Smith said. Ultimately, though, GE decided to relocate to Boston.
Connecticut officials were under great pressure after GE threatened to move. The company referenced recent state tax increases — some of which were scaled back.
A draft copy of Connecticut's proposal, obtained by AP through an open records request, shows photos and details of various office complexes, mostly in Stamford, which is about 34 miles northeast of New York City and located along Amtrak and commuter rail lines.
Fairfield First Selectman Mike Tetreau said he would have preferred that GE remain in his town or at least sell the property to another tax-paying entity. Fairfield has lost $1.7 million in annual local tax revenue with GE leaving. In hindsight, he said, it's clear GE had made up its mind to leave, especially considering the extensive improvements needed at the campus. He understands why the state offered to buy the property.
"I think the state at one level tried to be creative in how they approached GE and tried to lay out as many options as possible," he said.
Sacred Heart University last year bought the property for $31.5 million.
The state's other options to GE included moving a portion of the headquarters staff to another Connecticut city and upgrading the old campus, or making major renovations to the old campus. Financial incentives offered by the state were blacked out in the documents provided to AP.
Stamford, the hometown of Democratic Connecticut Gov. Dannel P. Malloy, a former mayor, also is a suggested location for the state's bid for Amazon's second headquarters. It is already home to various corporate headquarters, including for Xerox Corp. Cable provider Charter Communications announced this month it's planning to build its headquarters in Stamford.
Smith said she doesn't believe GE seriously considered the state's proposal, offered a month before the company announced its decision to leave.
"Sometimes there's just a quietness that just indicates you're not being taken seriously, and of course we knew perfectly well that lots of other states were trouping in and talking to the company," she said. "So, we felt like we were a secondary tier, not a seriously considered proposal."
About 3,600 GE employees still remain in Connecticut, working at other locations.
A GE spokesman reiterated that the company is moving its headquarters to Boston "because of the city's world-class colleges and universities, vibrant research & development ecosystem, and diverse, technologically-fluent workforce."
Smith said Connecticut has taken that message heart, recently embarking on an initiative to help communities become places with high-growth enterprises, where people can walk, bike or take the train to work. Even before GE's announcement, she said the state tried to make urban areas more attractive to young people "walking around with genius ideas in their heads."
"I think if we'd had five more years," she said, "maybe we could have convinced GE to stick around."