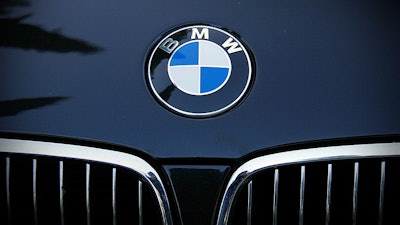 FRANKFURT, Germany (AP) — Automaker BMW says European Commission staff this week conducted an "inspection" at company offices in Munich in connection with news media allegations that German car makers colluded on diesel technology. BMW said Friday that the company was assisting the EU Commission in its work and that the inspection did not mean an anti-trust investigation had been opened.
Der Spiegel magazine has reported that German car companies cooperated on issues including limiting the size of tanks holding fluid intended to reduce diesel emissions. The issue is getting attention because testing has shown that many diesel cars exceed pollution test standards in everyday driving.
BMW says its cars' exhaust emissions were never manipulated and complied with all legal requirements.