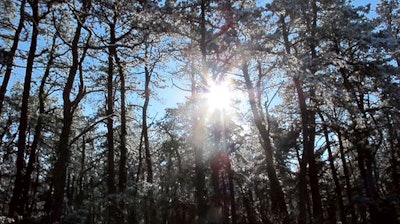 AP Photo/Wayne Parry, File
PEMBERTON, N.J. (AP) — A hotly contested plan to run a natural gas pipeline through New Jersey's federally protected Pinelands preserve is getting a do-over.
A public hearing on the proposal by South Jersey Gas to build the pipeline will be held Tuesday in Pemberton.
The pipe would supply a power plant in Cape May County that's switching from coal to natural gas.
The New Jersey Pinelands Commission rejected the plan in 2014. The commission's executive director then unilaterally approved it, but environmentalists got a court to order a new vote, which could come next month.
The proposed pipeline has been the biggest jobs-versus-environment clash in recent New Jersey history. With a pro-energy administration in power in Washington, its fate is sure to be closely watched by national energy and environmental groups.