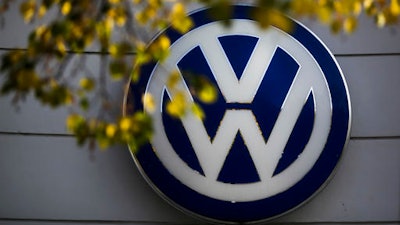 Kentucky Attorney General Andy Beshear sued Volkswagen on Tuesday, claiming the German automaker's diesel emissions cheating scheme violated the state's consumer protection law.
The lawsuit, filed in a state court, seeks civil penalties potentially totaling millions of dollars, plus restitution for the owners of nearly 3,800 vehicles registered in Kentucky, Beshear said.
"We have a very strong law that is meant to prevent companies like this ... from making an outright lie that they then use to sell what's a pretty expensive product," Beshear said at a state Capitol news conference.
Kentucky's suit continues the fallout against Volkswagen since its admission last year that nearly 600,000 cars were sold in the U.S. with software that regulators say was designed to cheat on required emissions tests.
Beshear said Volkswagen must be held accountable for false promotion of its vehicles in Kentucky.
"They convinced Kentuckians that wanted to own a 'green' vehicle that they were buying one," the Democratic attorney general said. "All the while their cheat devices were convincing the public that these vehicles were clean when they in fact were not."
A VW spokeswoman, Jeannine Ginivan, said Tuesday that the company typically doesn't comment on litigation. Volkswagen is working with federal environmental regulators and others to resolve the matter as quickly as possible, she said.
Kentucky's suit was filed in Franklin County Circuit Court in Frankfort.
Four other states — Texas, New Mexico, New Jersey and West Virginia — have filed separate lawsuits against the automaker, according to Beshear's office.
The company potentially faces more than $20 billion in fines from state and federal regulators, as well as hundreds of class-action lawsuits filed on behalf of angry vehicle owners.
Volkswagen in September admitted to U.S. regulators that it had used illegal software installed in its so-called "Clean Diesel" engines. The move allowed cars to pass laboratory emissions tests while spewing levels of harmful nitrogen oxide at up to 40 times the level allowed when operating on real roads.
The automaker's lone U.S. plant is in Tennessee.