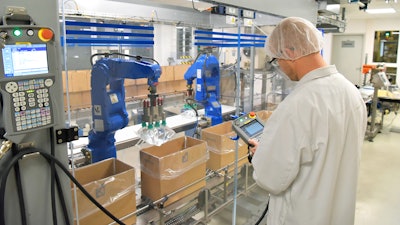 iStock
Gerresheimer AG, a provider of healthcare and beauty solutions and drug delivery systems for pharma, biotech and cosmetics, announced investments to rapidly expand its manufacturing, supply and logistics capability for glass vials in the U.S.
The project will be supported by the Biomedical Advanced Research and Development Authority (BARDA), part of the Office of the Assistant Secretary for Preparedness and Response (ASPR) at the U.S. Department of Health and Human Services (HHS) with contracting support from the Department of Defense (DOD).
It will expand Gerresheimer's capacity by new vial forming lines, including dimensional inspection, annealing, cosmetic inspection and packaging. BARDA has agreed to provide up to approximately $66 million for this project.
Gerresheimer will increase its annual production capacity in Morganton, North Carolina with interchangeable Type 1 vials (glass borosilicate and/or aluminosilicate) and Gx Elite Glass Vials capability.
BARDA's financing, with contracting support from the DOD's Joint Program Executive Office for Chemical, Biological, Radiological and Nuclear Defense (JPEO-CBRND) and the Army Contracting Command (ACC), will strengthen the capabilities in the U.S. to respond to current and future public health emergencies.
The vials can be used in vaccination campaigns against infectious diseases, such as COVID-19 and others.
As part of the project, the existing facility in North Carolina will be enlarged by the installation of new vial forming lines and a new warehouse. New offices will also be part of the expansion plan.