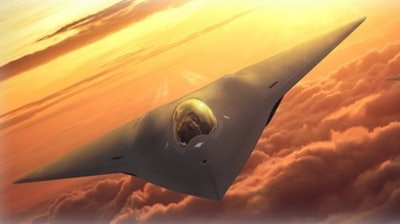 Lockheed Martin
Lockheed Martin will hold hiring events on March 28 in Valencia, California, and March 29 in Lancaster, California, to conduct interviews and make same-day hiring decisions for engineering, production, manufacturing, maintenance and other critical positions.
These positions are eligible for new-hire incentives, including up to $50,000 sign-on bonuses.
Lockheed Martin Skunk Works aircraft have been a critical part of the nation's history. With eight Collier trophies and a National Medal of Technology and Innovation awarded from the office of the president of the United States, the Skunk Works is known for helping define the future of aerospace. Today, the Skunk Works team is developing a broad range of advanced technologies and transitioning them to existing aircraft.
Interested individuals should plan to register for and attend one of the events detailed below.
Register: Lockheed Martin Hiring Event in Santa Clarita, California!
Hyatt Regency Valencia: 24500 Town Center Dr, Valencia, CA 91355
March 28, 10 a.m. - 7 p.m.
Register: Lockheed Martin Hiring Event in the Antelope Valley!
Antelope Valley Fairgrounds: 2551 W. Avenue H, Lancaster, CA 93536
March 29, 9 a.m. - 6 p.m.
CDC COVID-19 protocols and social distancing guidance will be observed and masks will be available for participants in attendance.