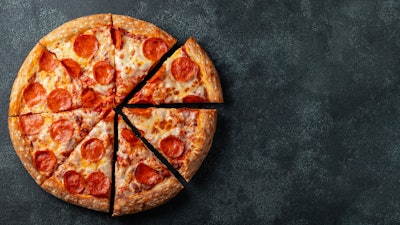 iStock
Benson Tsai, a former SpaceX engineer turned pizza chef — of sorts — is working to open Stellar Pizza with six pizza-making robots in the spring.
The startup features a robot capable of making a pizza every 45 seconds.
Tsai, Stellar's CEO, who spent five years at SpaceX, recently disclosed a particularly messy failure when he and two other former SpaceX engineers were launching the startup.
Business Insider reported the robot "dumped melted cheese everywhere" during testing three years ago. Tsai said the robot's motors began spinning incorrectly and pulled the cheese off the pizza and onto the automated peel.
The team fixed the bug in the robot, which fits in the back of a truck parked across the street from SpaceX headquarters in California.
As far as Tsai knows, his former boss, Elon Musk, has not tried the pizza, although former coworkers have.
The pizza can be ordered through an app at prices from $7 to $10.