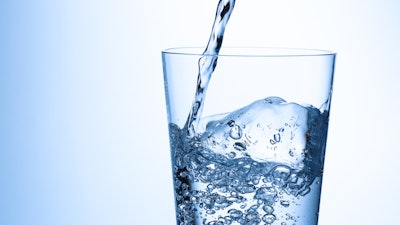 iStock
Spanish engineer Enrique Veiga invented a machine three decades ago that has proven to be an effective solution to an issue impacting many areas of the world.
The machine extracts water from the air and converts it into drinking water. Veiga's company, Aquaer, is providing water to areas impacted by droughts, such as communities in Namibia and a refugee camp in Lebanon. 
"The goal is to help people," the 82-year-old Veiga told Reuters. "The goal is to get to places like refugee camps that don't have drinking water."
The machine's process involves cooling air with electricity until it condenses into water. Veiga's machine, unlike other water generators, remains productive in temperatures up to 104 degrees Fahrenheit. It can also operate in environments with humidity as low as 10% to 15%. 
Smaller versions of the machine can produce 50 to 75 liters of water per day, while larger machines can produce as much as 5,000 liters each day.