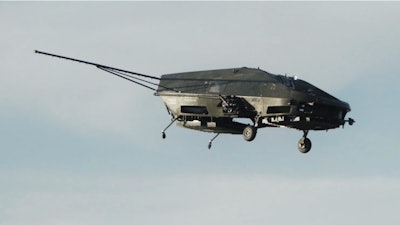 Tactical Robotics
Boeing plans to evaluate vertical-takeoff-and-landing aircraft technologies under a new agreement with an Israeli aviation company.
The aerospace giant, according to Reuters, announced plans to form a joint working group with Tactical Robotics, the developer of the Cormorant autonomous flying vehicle. Officials said the unmanned vehicle's relatively small size and advanced flight capabilities — enabled through ducted fan propulsion — could allow it to more easily access disaster areas or combat zones.
The report indicated that the partnership would explore using ducted fan propulsion in both piloted and autonomous aircraft.
Financial terms of the agreement were not disclosed.