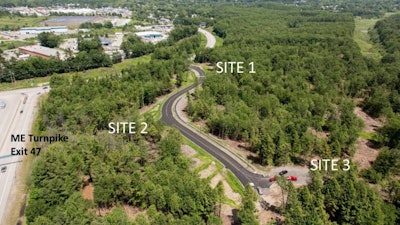 City of Portland
PORTLAND, Maine (AP) — A biotechnology firm is looking to buy part of a city-owned business subdivision in Portland which could make it the second tenant since the property opened five years ago.
The Portland Press Herald reports the Portland City Council's Economic Development Committee endorsed allowing Capricorn Products LLC to buy a parcel in the Portland Technology Park Tuesday.
If approved, Capricorn would have 12 months to pay the city $420,000 for the land.
The technology park opened in 2013 with the goal of attracting technology and science firms. The only tenant so far is an insurance firm.
City Economic Development Director Greg Mitchell says Capricorn plans to build a new facility on the parcel if the deal is approved.
He says the sale will allow the company to bring jobs to Portland.