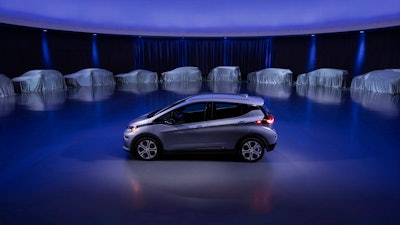 AP file
TOKYO (AP) — Honda Motor Co. of Japan and U.S. automaker General Motors Co. are going to work together in developing batteries for electric vehicles, mainly for the North American market.
Both sides said Thursday that the companies have agreed to collaborate based on GM's next-generation battery system. The companies said that will allow both manufacturers to continue to keep distinct products, while saving on costs for customers.
Detroit-based GM and Tokyo-based Honda already work together on fuel cell vehicles, which are zero-emission and run on the power created when hydrogen fuel combines with oxygen in the air to produce water.
They also both have electric vehicles in their model lineup.