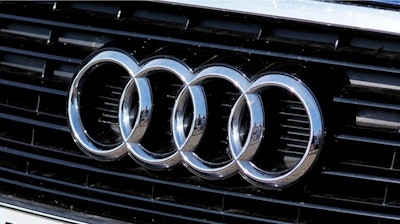 AP Photo
BERLIN (AP) — Volkswagen's Audi unit says it has discovered new engine software irregularities in some of its diesel models and has halted deliveries of those cars to dealers.
Germany's Federal Motor Transport Authority said Tuesday that it will question the automaker about the issue. Audi said it was discovered "in the context of internal investigations of the diesel issue," the scandal over diesel emissions-cheating that erupted at Volkswagen in 2015.
The company says the V6 engines involved are used in Audi's A6 and A7 models of the C7 generation, which are currently being phased out. It says deliveries of the affected cars were stopped immediately and customers who have ordered one were notified.
Audi says some 60,000 cars worldwide are likely to be affected, none of them in the United States.