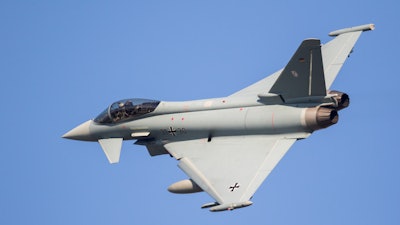 BERLIN (AP) — European plane maker Airbus and France's Dassault Aviation have agreed to join forces in developing and producing a new European fighter jet. The two companies' announcement at an air show in Berlin Wednesday follows a decision in principle last year by the French and German governments to develop a new fighter jet together.
The new aircraft is slated at first to complement and then replace the Eurofighter and Rafale aircraft currently in use, between 2035 and 2040. Dirk Hoke, the CEO of Airbus' defense and space division, said that "never before has Europe been more determined to safeguard and foster its political and industrial autonomy and sovereignty in the defense sector."
He said the "the schedule is tight" and the companies need to start work immediately on a project roadmap.