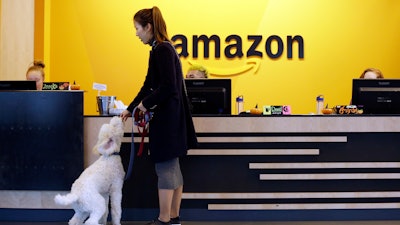 PITTSBURGH (AP) — Amazon has announced plans to create another 125 technology jobs in Pittsburgh, more than doubling its current tech workforce in the city.
The company said the new jobs will be in fields such as machine translation and speech science, and it has secured an additional 22,000 square feet to expand its existing office.
Amazon announced opening of the Pittsburgh facility last year. It's one of more than a dozen "tech hubs" around the country that invent and build new products and services.
The company says the Pittsburgh facility focuses on shopping and entertainment in multiple languages "and played a key role in the launch of Amazon.com in Spanish."