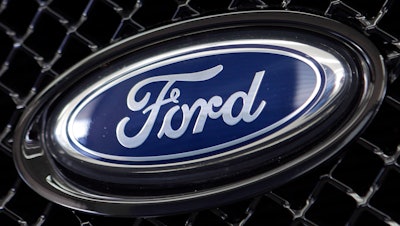 DETROIT (AP) — Federal safety officials are investigating whether a Ford Motor Co. transmission recall should be widened to fix more than a million additional vehicles.
Ford recalled 153,000 vehicles in 2016 because their automatic transmissions could unexpectedly shift into first gear, causing drivers to lose control. The recall involved certain F-150 pickups, Ford Expedition and Lincoln Navigator SUVs and Ford Mustang sports cars from the 2011 and 2012 model years.
The National Highway Traffic Safety Administration says it's now investigating whether Ford should have included up to 1.4 million F-150s, Navigators and Expeditions from the 2011 and 2012 model years as well as 2013 models.
The government says it's continuing to get complaints from owners, including some who say Ford's recall repair didn't work.
Ford says it's cooperating with the investigation.