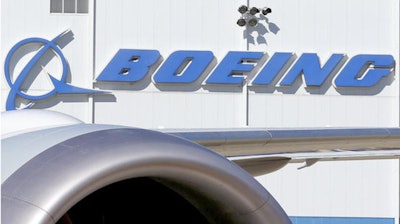 NEW YORK (AP) — Shares of the aircraft maker Embraer soared on Thursday after the Brazilian company confirmed media reports that it's in talks with Boeing regarding a possible deal.
The Wall Street Journal reported that Boeing Co. would be willing to pay a big premium to buy the company that has a market value of about $3.7 billion.
Boeing would get a bigger footprint in the regional jet industry. That is something that rival Airbus is already attempting to do, with plans to buy a majority stake of Canada's Bombardier Inc.
Embraer, however is highly prized by the Brazilian government, which would have to sign off on the deal. The government has veto power over a change in controlling interest in the company.
Embraer and Chicago-based Boeing said Thursday there is no guarantee that a transaction will result from the talks, and they decline to make any further comments.
The U.S. traded shares Embraer SA rose $4.43, or 22 percent, to close Thursday at $24.42. Boeing's stock slipped $2.87, about 1 percent, to $295.03.