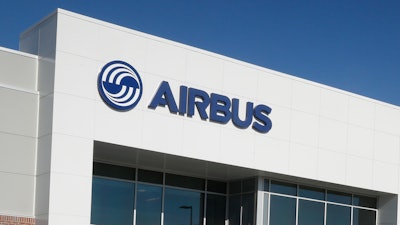 Delta Air Lines says it is ordering 100 Airbus jets valued at more than $12.7 billion with an option for 100 more, a deal that Boeing had hoped to land.
Delta announced the order for A321neo jets on Thursday as it prepared to hold its annual meeting with investors.
Financial terms of the order were not disclosed so it isn't known how much Delta will actually pay Airbus. Airlines typically get huge discounts off the sticker price of new planes.
The A321 is a single-aisle, mid-range plane that competes with Boeing's 737 Max aircraft. Delta said it will use the 197-seat jets to replace smaller planes. They will be equipped with larger overhead bins and Wi-Fi systems.
Atlanta-based Delta is expected to begin receiving the planes in early 2020.