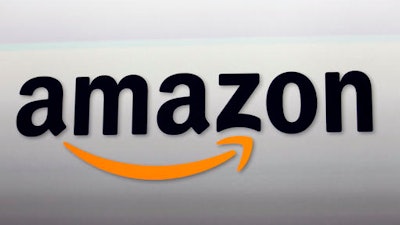 INDIANAPOLIS (AP) — Long-struggling Gary, Indiana, is hoping to stand out in Amazon's search for a second headquarters site by offering a chance to pull the city from its decades of economic decline that's left it with among the country's highest poverty rates.
Indianapolis-area leaders are also making a pitch to Amazon, but aren't talking about what they'll be touting to the online retail giant in trying to lure its promised 50,000 jobs.
Gary officials are promoting the city and the surrounding northwestern Indiana area's proximity to Chicago, access to available land and Indiana's "pro-business environment" with lower taxes than in Illinois.
Gary Mayor Karen Freeman-Wilson says that mix offers Amazon and company CEO Jeff Bezos "the best of both worlds" — and the chance to do more than just build its new headquarters in another trendy city.
"This is an opportunity for Jeff Bezos to leave a legacy as having transformed or been a part of the transformation of a legacy city," Freeman-Wilson said in an interview. "We're suggesting to Bezos that this is much more than 'What's best for Amazon?' this is an opportunity to make a contribution."
Gary — named for the founding chairman of U.S. Steel — was an economic dynamo through the middle of the 20th Century before the loss of industrial jobs and white flight hit the city at the southern tip of Lake Michigan. Its population of about 76,000 people is less than half its 1960s peak — and its 33 percent poverty rate (54 percent for those under 18) is similar to Detroit's 36 percent rate and Cleveland's 35 percent, which are the highest among the country's 20 largest cities, according to U.S. Census estimates for 2016.
The mayors of Indianapolis and the suburban city of Fishers announced last month they would collaborate on a proposal to Amazon, emphasizing the area's current tech business community and available sites for the new headquarters.
But local officials haven't provided any details, and a spokeswoman for Indianapolis Mayor Joe Hogsett said the city is "choosing to keep the specifics of our proposal confidential."
Gary officials took out an ad in the New York Times business section last month addressed to Bezos. The ad said picking Gary for the $5 billion project "may seem far-fetched," then compared it to the company's unlikely start operating out of Bezos' Seattle garage.
Freeman-Wilson said Gary offers Amazon a chance to go beyond the typical consideration of factors such as tax incentives and amenities in making its decision.
"It's not just me saying, 'You need to help us,'" Freeman-Wilson said. "It's me appealing to historically (what) they've done in other communities. It's just that they have an opportunity to do this in a much larger way."