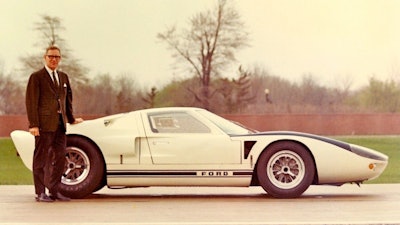 Ford
Roy Lunn, the engineer behind the Ford GT40 sports cars of the 1960s has died, he was 92 (view photos in gallery).
According to the Detroit Free Press, Lunn suffered a massive stroke at his home in Santa Barbara and died on August 5th.
Lunn was tasked with Henry Ford II's goal of beating Ferrari at the Le Mans race after tensions heightened between the two companies when Ferrari backed out of a deal to sell the sports car manufacturer to Ford.
Lunn is also responsible for creating the Jeep Cherokee for American Motors after he left Ford.