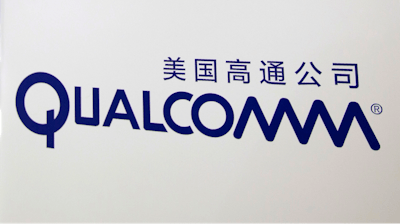 AP Photo/Mark Schiefelbein, File
NEW YORK (AP) — Qualcomm is seeking to block iPhone shipments to the U.S., arguing that the phones infringe on six of its patents.
Qualcomm plans to request the import ban Friday with the U.S. International Trade Commission, which has the power to block shipments of products that violate intellectual property. However, such disputes can take a long time to resolve, so iPhone sales aren't immediately at risk. Apple's iPhones are assembled in Asia before being imported for sale in the U.S.
On Thursday, Qualcomm filed a related lawsuit in U.S. District Court in San Diego seeking damages.
The two companies have been battling over how much Apple owes in licensing fees to Qualcomm. Apple has been withholding fees until the courts determine the amount, a process that could take several years.