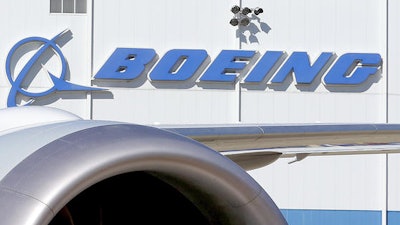 Boeing is investing in SparkCognition, an Austin, Texas-based company focused on artificial intelligence and machine learning in the fields of information technology security and industrial operations.
It is the latest investment by the Boeing HorizonX venture arm established earlier this year.
SparkCognition has established itself as a machine learning technology leader, developing a cognitive, data-driven analytics platform for the safety, security and reliability of data technology for customers in energy, oil and gas, manufacturing, finance, aerospace, defense, telecommunications and security.
Boeing is joining a group of strategic investors led by Verizon Ventures as SparkCognition closes its initial $32 million funding round.
As one aspect of Boeing's plan for investing in future growth, Boeing HorizonX is leveraging its venture fund making targeted investments in early stage businesses and startups.
Outside of venture investments, HorizonX is seeking unique business opportunities and non-traditional partnerships for the company's aerospace technology using disruptive innovations and business strategies.
Other recent companies in which Boeing HorizonX has invested include Upskill, a provider of enterprise software for augmented reality wearables for manufacturing, field service and logistics, and Zunum Aero, which is pursuing the development of alternative propulsion aircraft.
SparkCognition is a leader in cognitive computing analytics, developing AI-powered asset-protection software for the safety, security, and reliability of information technology.
The company's technology is capable of harnessing real-time sensor data and learning from it continuously, allowing for more accurate risk mitigation and prevention policies to intervene and protect data systems.