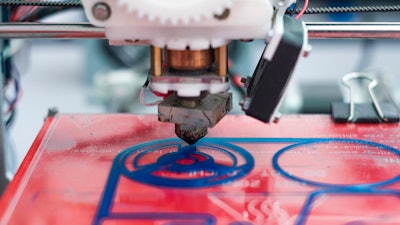 After two years of research and development, New York City-based LINK3D has unveiled a global platform that can connect designers, maintenance personnel and other engineers to additive manufacturing service providers around the globe. The proprietary technology provides engineers with a fully automated request-for-quote (RFQ) process to identify vetted additive manufacturing partners.
The company feels they have created the world's largest network of machine and material representation, guaranteeing an RFQ will connect with qualified manufacturers 100 percent of the time.
The 2016 edition of the Wohlers Report revealed that, for the second year in a row, the Additive Manufacturing industry has grown by more than one billion dollars.
LINK3D feels their platform allows connections to be made by utilizing intelligent, data-driven algorithms focused on industries that include aerospace, automotive, medical, consumer goods, defense and electronics.
The LINK3D team is comprised of experienced additive manufacturing engineers who have built and maintained global partnerships with 3D printing service providers in more than 20 countries. This translates to access to more than 230 unique metal and polymer materials, as well as 154 unique machine models.
The company recently closed a $600,000 initial round of funding. More information is available at www.link3d.co.