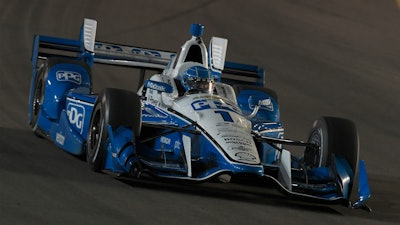 Stratasys
This week, Team Penske announced that it has formed a technical partnership with Stratasys, the 3D printing and additive manufacturing solutions company.
As part of a multi-year agreement that begins in 2017, Stratasys will provide equipment and support services to assist Team Penske in its engineering and manufacturing efforts across its NASCAR and IndyCar racing platforms.
Stratasys, as an Official 3D Printing Solutions Partner, will furnish Team Penske with state-of-the-art 3D printing solutions to create manufacturing tooling and car parts as well as rapidly generate engineering prototypes.
Under the new technical alliance, Stratasys will also provide technical support to Team Penske for customized motorsports applications and materials engineering.
"Our strategic partnership with Stratasys should keep our manufacturing and engineering processes at the front of the pack," said Team Penske President Tim Cindric.
Stratasys plans to highlight its new partnership with Team Penske by engaging with its customers through tours of the team's facility, technical talks and product demonstrations designed to showcase the company's unique solutions and offerings.
The 2017 Monster Energy NASCAR Cup Series season begins in February with the running of the Daytona 500 on February 26. The NASCAR XFINITY Series also begins at Daytona on February 25.
The 2017 Verizon IndyCar Series season starts March 12 on the Streets of St. Petersburg, Florida.