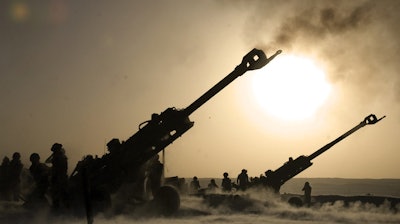 BAE Systems
BAE Systems has received a $542 million contract from the U.S. Department of Defense to provide 145 M777 ultra-lightweight howitzers to the Indian Army through a Foreign Military Sale between the U.S. and Indian governments.
India joins the U.S., Canadian, and Australian forces in gaining the proven pedigree of the M777, which delivers rapid reaction capability and decisive and responsive firepower in sustained combat conditions.
Work on the contract will begin immediately and be performed by BAE Systems and its suppliers across the United Kingdom, United States, and India.
Deliveries are scheduled to begin in June 2017.