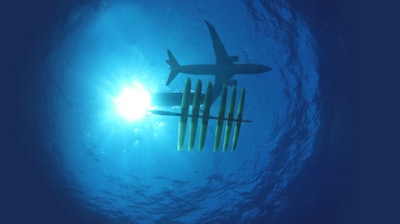 Boeing
Boeing has entered into an agreement to acquire Liquid Robotics, a market leader in autonomous maritime systems and developer of the Wave Glider ocean surface robot, to grow its seabed-to-space autonomous capabilities.
In September 2014, Boeing and Liquid Robotics entered into a teaming agreement resulting in extensive integration on the Sensor Hosting Autonomous Remote Craft (SHARC), a version of the Wave Glider.
The SHARC, integrated with Boeing's advanced sensors, connects intelligence, surveillance and reconnaissance capabilities ranging from satellites to manned and unmanned aircraft to sub-surface crafts.
Liquid Robotics has designed and manufactured the Wave Glider, the first wave and solar-powered autonomous ocean robot, since its founding in 2007.
With more than one million nautical miles traveled, the Wave Glider's capabilities address the challenges facing defense, commercial and science customers by making ocean data collection and communications easier, safer and immediate.
Liquid Robotics has approximately 100 employees in California and Hawaii.
The company will become a subsidiary of Boeing operating under its current business model and reporting to Kory Mathews, vice president of Autonomous Systems for Defense, Space & Security.
The terms of the agreement were not disclosed.