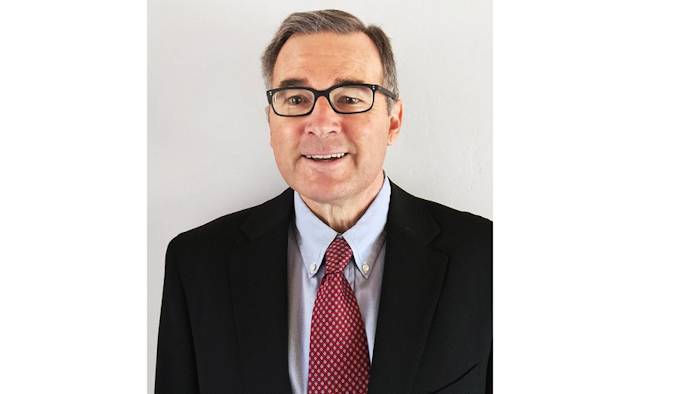 EnOcean
EnOcean today announced the appointment of Neil Cannon as the company's new President of EnOcean Inc., the company's North American Division.
In this position, he will further develop EnOcean´s business in the North American market and strengthen the company´s position as a leading supplier of patented energy harvesting wireless technology for self-powered Internet of Things (IoT) applications.
Neil Cannon joins EnOcean from Terralux Inc. where he was Chief Marketing and Innovation Officer and established Terralux's entrance into building controls.
Previously, he was a Board member and Executive Vice President of business development at Albeo Technologies Inc. which was acquired by GE Lighting in 2012.
Furthermore, he was Vice president of Engineering at Picolight Inc. which was purchased by JDSU in 2007.
Neil Cannon gained early experience in semiconductors and communications with Infineon Technologies in multiple management and business development roles. He holds a BA and a MS in Engineering from Dartmouth College.
"We have multiple growth initiatives in the North American Market. Rapidly evolving Smart LED systems, increasing demand for Smart Homes and smart buildings as well as for IoT applications, are driving growth," emphasized Dr. Wald Siskens, CEO of EnOcean. "Hiring Neil we have a leader that has extensive experience in building businesses in fast paced high-tech industries. We are very pleased to have Neil's creativity, leadership and market experience."
"It's a fascinating time to join EnOcean, the company that eliminated batteries and wires from sensor technology," explains Neil Cannon. "The Internet of Things has become a wide category of difficult problems to be solved. Self-powered technology and its implementation into the myriad of infrastructure systems will allow a more efficient, better informed, safer, and easier to navigate world. Working with EnOcean's team, its customers and partners, I look forward to growing the deployment of EnOcean self-powered wireless solutions."