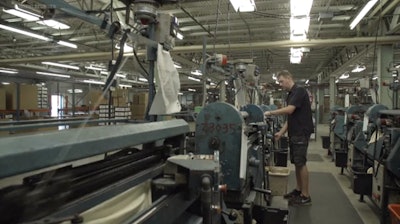 Kangol, Kickstarter
ADAMSTOWN, Pa. (AP) — A Pennsylvania company that produces a style of hats made famous by actor Samuel L. Jackson and rappers has moved its hat-making machines from China to Lancaster County.
The Reading Eagle reports that Bollman Hat Co. recently began production of Kangol hats after moving its specialized knitting machines to Adamstown.
The company raised more than $100,000 during a Kickstarter fundraising campaign last year that featured a video in which Jackson appeared, wearing a T-shirt that said: "Motherfunder."
It also received about $160,000 in state grants and tax credits in August. Chief executive Don Rongione says the cost of buying, shipping and setting up the machines was more than $1 million.
The company now has 85 knitting machines, with 10 that are operating.