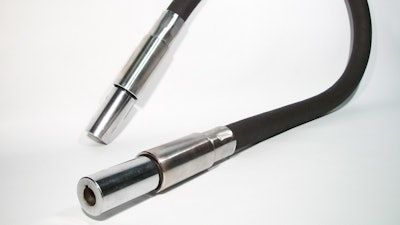 Suhner Manufacturing
Suhner Manufacturing (Rome, GA) offers a variety of flexible shafts with standard female couplings and set screws ranging from 50 in-lb. of breaking strength up to 1,350 in-lb.
Suhner's shafts are available with sleeve or ball bearings in almost any length, allowing customers to find an easy solution to transmit rotary motion from a power source, motor or hand wheel, to where the motion is required.
The flexible shafts are rugged, high-longevity components that permit continuous work operations even up to 50,000 rpm.
For more information, visit www.suhner.com, or call 706-235-8046.