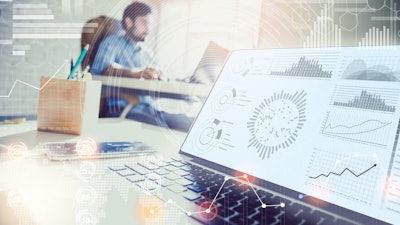 As we enter 2021, the usual challenges of designing new products and keeping existing ones up to date are compounded by the business fallout from the COVID-19 pandemic. Now more than ever, it is imperative to optimize manufacturing processes and costs, maximize performance, and reduce the risks of delivering faulty products. Your bottom line may very well depend on it.
That's why design for manufacturing (DFM) should be central to your engineering process, whether you're a CPG manufacturer or a developer of purpose-built hardware for commercial software applications. The smallest design oversight can create havoc in the marketplace and negatively impact your reputation.
Consider the experience of Scale Computing, a provider of hyper-converged and edge computing solutions. Some of the company's earliest hardware appliances arrived at customer sites with non-working hard drives. It turned out that some of the drives were becoming dislodged during shipping. When Scale switched to a new hardware builder, the engineering team recommended installing an inexpensive rubber spacer between the backplane and the hard drive to prevent damage from shipping vibrations.
"This one-cent spacer has made the difference between reliability and unreliability in the chassis," said Craig Theriac, Scale's Vice President of Product Management. "That means the world to our customers and, of course, our reputation."
The devil is in these details, and that's why DFM should be your first port of call when launching a new product or considering changes to an existing one.
The right partner can review and offer design suggestions through DFM that significantly reduce your risk of issues or cost going into production. An experienced partner can provide a holistic look at your product for availability and product lifecycle, including the bill of material, manufacturability of existing design, functional tests, quality inspection points, tooling concerns, and packaging solutions.
These factors can make or break your ability to meet customer deadlines or increase cost efficiencies to make you more competitive in the market. They can also provide benefits including:
Cost efficiencies

. Medical carts, for example, must be physically rugged, portable and reliable. They require high-performance graphics cards for image processing and analysis. By integrating DFM into the process, hospitals can reduce power needs by incorporating the latest-generation memory cards and CPUs. Missing a component like a GPU support bracket can increase labor costs and have downstream effects on patient care due to delayed use of equipment. Intentional design accounts for proper reinforcements and factors in how each component can lead to efficiencies.

Performance

. Life-science organizations, biotech companies and medical device makers require fast processing capabilities, and that need is increasing with the adoption of artificial intelligence and machine learning technologies for data crunching and analysis. The DFM process takes into account these types of use cases to ensure the right hardware meets these high-compute requirements. In addition, there are mechanical issues such as power supply, thermal design and portability to consider. Each component contributes to the overall performance of the hardware system.

Quality

. Training devices are often out in the field – either literally on the military battlefield or at flight instruction locations, where repeated use and exposure to the elements can degrade components. Also, the transportability of the system is crucial. The right DFM partner will not only advise on the best-quality components to meet these criteria, but also prototype the system and test it for reliability and consistency.
The right DFM partner can also help ease the pain of tracking every component in a product. At MBX Systems, for example, an industry-first cloud-based toolset called MBX Hatch™ gives customers instant visibility into details about every system component from motherboards to memory cards, including manufacturer, lifecycle, environmental controls, certifications, country of origin and much more.
It also enables organizations to track products from the manufacturing floor to delivery. These features make it easy to plan for product refreshes related to component end-of-life as well as providing complete transparency into manufacturing and delivery status.
Whether you're ready to build your first product or updating an existing product line, taking advantage of design for manufacturing can make all the difference in facing both the usual competitive challenges and the unique complications of the pandemic economy. It's not just good engineering. It's good business.
Roger Lam is Director of Engineering at MBX Systems, specialists in designing and manufacturing purpose-built hardware systems for complex technologies.