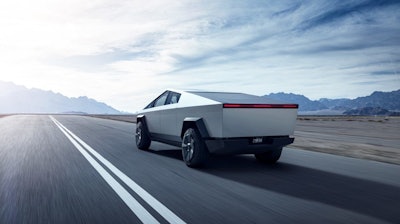 Tesla
Following some outrage over the past few days after Tesla updated its purchase agreement for the upcoming Cybertruck, the automaker has removed the language. The change was spotted by Electrek.
Most Read on IEN:
Tesla over the weekend added new provisions to its sale agreement that would have prevented Cybertruck owners from selling their vehicles within one year of delivery. Any owners who violated the agreement may have been sued by Tesla for damages totaling either $50,000 or the value received for the sale. The automaker also said it could cut off Cybertruck flippers from ever purchasing another Tesla vehicle.
Tesla did build some exceptions into the new rules but apparently those didn't go far enough, leading the company to cutting the language out altogether.
The provisions were likely put in place due to the limited initial release for the Cybertruck. Tesla said that it has already received one million customer orders for the vehicle but warned it won't hit its goal of building 250,000 Cybertrucks per year until 2025 at the earliest.