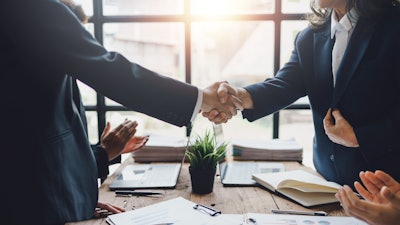 iStock
AqueoUS Vets, a vertically integrated solutions provider of water treatment and delivery systems, announced the acquisition of Dixie Tank Company, a manufacturer of carbon and stainless-steel tanks, pressure vessels, water heaters, filters and custom fabrications for the water, water treatment, hot water and industrial markets.
The acquisition gives AqueoUS Vets an East Coast base of operations to serve a wider variety of customers across the U.S. Financial terms of the private transaction were not disclosed.
Founded in 1943 and headquartered in Jacksonville, Florida, Dixie Tank is one of the foremost pressure vessel and equipment fabricators in the Southeast. Dixie Tank's Jacksonville facility covers six acres, with approximately 78,000 square feet of manufacturing area.
"Our vision for AqueoUS Vets is to be a national brand, a leader of treatment solutions that address the country's most urgent drinking water contaminants, including PFAS, 1,4-dioxane, arsenic, 1,2,3-TCP, VOCs, TOC and TPH. This transaction gives us a base to better serve the eastern half of the U.S.," said Rob Craw, CEO of AqueoUS Vets. "With the acquisition of Dixie Tank, we will continue to grow and address the increasing demand for compliant water treatment across the country by mitigating the environmental impact of modern industrialization and promoting healthy water systems."
"We share AqueoUS Vets's commitment to addressing critically important water supplies and removing harmful contaminants in our nation's water system. We look forward to joining with AqueoUS Vets to innovate in new technologies to improve product quality and deliver products faster to market while remaining focused on providing our customers with the same high-quality, on-time service that they have come to expect from Dixie Tank," said Chris Eidson, President of Dixie Tank, who along with the rest of the leadership team from Dixie Tank will be joining AqueoUS Vets.
In January 2022, AqueoUS Vets received a growth investment from Bain Capital Double Impact, the impact investment strategy of Bain Capital, to enable the Company to expand its highly efficient and effective water treatment systems nationally while reducing the quantity of contaminants that are prevalent in the U.S. water system.