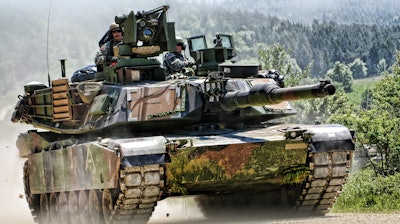 General Dynamics Land Systems
General Dynamics Land Systems last week announced a Foreign Military Sales order from the U.S. Army worth up to $1.148 billion to deliver 250 M1A2 SEPv3 Abrams main battle tanks to Poland.
The state-of-the-art M1A2 SEPv3 configuration features technological advancements in communications, fire control and lethality, reliability, sustainment and fuel efficiency, plus upgraded armor. Additionally, the SEPv3 Abrams is designed to seamlessly accept future upgrades.
General Dynamics Land Systems provides design, engineering, technology, production and full life-cycle support for land combat vehicles around the globe.