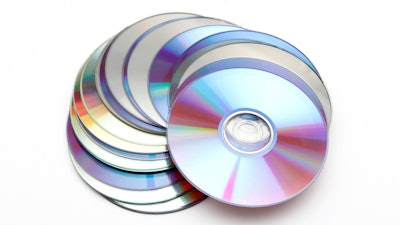 iStock
A historic disc manufacturing facility in Terre Haute, Indiana, is undergoing a significant change.
The Tribune-Star reports that Sony DADC elected to move its gaming and disc manufacturing capacity to its main Central European manufacturing hub in Salzburg, Austria.
The Sony DADC facility in Salzburg will produce all master and replication works and print the discs, especially for gaming systems.
Meanwhile, the facility in Terre Haute that employs fewer than 300 workers will be converted to an assembly and distribution center for Sony. The company said it intends to cut about 100 employees and retain approximately 150.
The current number of employees is half of what the facility employed prior to 2018, when 375 workers lost their jobs. The reduction followed Sony's outsourcing of its music and video manufacturing.
Senior Director of Corporate Communications for Sony Corp. of America Lisa Gephardt added that workers who are being eliminated will not be offered other positions but will receive a severance package.
The Terre Haute facility's history includes being bought by Columbia Records in June 1953. It began vinyl record production six months later with "Christmas with Arthur Godfrey."
It became the nation's first manufacturer of compact discs in September 1984 with production of Bruce Springsteen's "Born in the USA" album. Its 100-employee staff started production with a capacity of 300,000 discs per month.
It is Sony DADC's last production facility in the U.S.