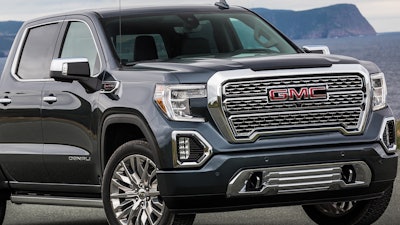 GM
General Motors delivered 2.2 million vehicles in 2021. According to the company, Chevrolet and GMC are responsible for its eighth consecutive year of combined full-size and midsize pickup sales leadership, second consecutive year as the full-size pickup sales leader and its 21st consecutive year as the market leader in full-size SUVs.
Cadillac Escalade deliveries rose 65% versus 2020 and new/redesigned models helped drive Buick sales to the highest level since 2019.
GM's commercial truck business registered gains in key areas, including Chevrolet Silverado Medium Duty sales, which were up 39%. GM's total sales were down about 13% year over year because of semiconductor supply chain issues.
According to Steve Carlisle, GM executive vice president and president, GM North America, the company found success by focusing on delivering as many capacity-constrained products as possible. This year, he hopes a strong economy and improved semiconductor supplies will help grow sales.
Chevrolet and GMC will stay on offense in the full-size pickup market in 2022 with new designs, the rollout of Super Cruise and more capacity, including the re-opening of GM Canada's Oshawa Assembly plant, which started building Chevrolet Silverado HD pickups in Q4.
Both brands are preparing all-electric pickups, including the Chevrolet Silverado EV, which will be revealed virtually today, during the Consumer Electronics Show.
GM expects economic growth in the U.S. and improving semiconductor availability to help drive U.S. total light industry sales from around 15 million in 2021 to around 16 million in 2022.