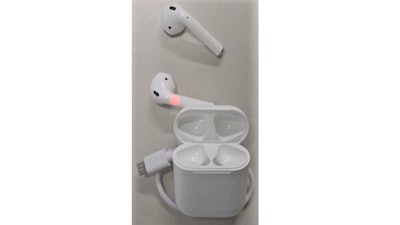 U.S. Customs and Border Protection
On October 12, 2021, U.S. Customs and Border Protection officers at the International Falls Port of Entry in Minnesota targeted a rail container destined for Ranier, Minnesota.
Upon inspection, officers found counterfeit Apple AirPods in violation of intellectual property rights regulations.
Authorities seized 384 pairs of counterfeit product worth $813,216. The value is based on the suggested retail price of legitimate products.
Stopping illicit goods is a priority for customs as counterfeit merchandise can damage the U.S. economy and threaten health and safety.
According to the agency, the growth of foreign trade has allowed unscrupulous companies to make billions selling counterfeit and pirated goods.
To combat illicit trade, trademark and copyright holders can register with customs through an online system. Registration helps officers identify merchandise that violates U.S. law.