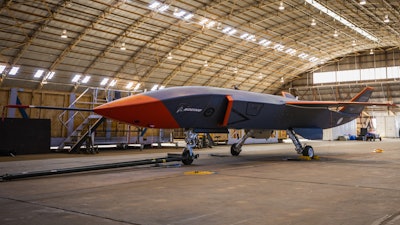 Boeing
Boeing, in partnership with the Queensland Government in Australia, has selected Toowoomba as the preferred site for the company's first aircraft assembly facility of its kind outside of North America.
Boeing Australia will establish the facility in the Wellcamp Aerospace and Defense Precinct at Wellcamp Airport to produce and assemble the Boeing Airpower Teaming System (also known as Loyal Wingman), the first military combat aircraft designed, developed and manufactured in Australia in half a century. The aircraft made its first flight in February 2021.
The partnership to establish the facility will create new opportunities for Toowoomba, bringing jobs and skill development to the region and the state.
Wagner Corporation expects that this facility will support approximately 300 jobs during construction and will create highly skilled jobs, furthering Queensland's status as a center for defense industries.
This project delivers on the vision of the Queensland Defense Industries 10-year Roadmap and Action Plan, which aims to significantly increase defense revenue and generate 3,500 new full-time jobs by 2028.
The uncrewed aircraft is designed to operate as a team, using artificial intelligence to extend the capabilities of crewed and uncrewed platforms.
Boeing Australia is currently developing six aircraft in partnership with the Royal Australian Air Force (RAAF), with flight testing ongoing.