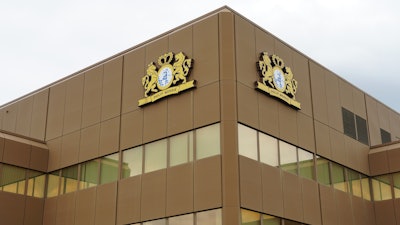 iStock
Cigarette and tobacco manufacturing company Philip Morris is now the majority shareholder of pharmaceuticals business and asthma-inhaler maker Vectura.
CNN Business reported Thursday that Philip Morris International gained 75% of Vectura's shares. The company bought 29% of the shares on the open market and over 45% of Vectura shareholders accepted an offer from Philip Morris.
The $1.4 billion takeover has its critics: 35 charities, public health experts and clinicians sent a letter to the U.K.'s health minister, Jo Churchill, asking for intervention.
"The prospect of someone potentially profiting from selling one product that harms the lungs and another that treats the lung disease it causes is beyond worrying," European Lung Foundation Chairman Kjeld Hansen said.
Philip Morris International announced in July it would discontinue sales of its Marlboro cigarettes in Britain in the next 10 years as a part of its "Beyond Nicotine" strategy. The tobacco company also wants more than 50% of net revenue to come from smoke-free products in the next four years.
"We have reached an important milestone in our acquisition of Vectura," Philip Morris International CEO Jacek Olczak said.
Vectura is the manufacturer of 13 inhaled medicines which treat lung conditions.