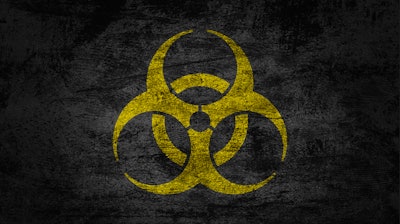 iStock
Officials announced all projectiles containing mustard agent at the Blue Grass Chemical Agent Destruction Pilot Plant in Kentucky have been destroyed, the AP reported.
The U.S. has been destroying chemical weapons stockpiles as part of the United Nations International Chemical Weapons Convention treaty. The Kentucky facility had mustard and nerve agent weapons that date back to the 1940s in rockets and projectiles.
The plant started destroying mustard agent weapons in June 2019. The site originally held 523 tons of chemical agent configured in 155mm projectiles with mustard and VX nerve agent. It also contained 8-inch projectiles with GB nerve agent and M55 rockets with GB and VX nerve agent.
Projectiles containing VX nerve agent were destroyed in May, which leaves only the rockets remaining.