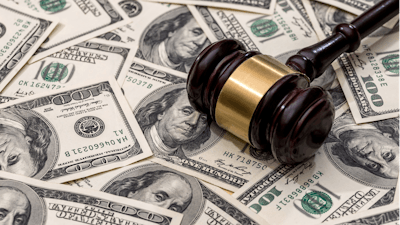 iStock
Merrill-based Semling-Menke Company (Semco) has reached a settlement with the Wisconsin Department of Justice to pay eligible employees more than $650,000 after shutting down operations on December 31, 2019.
On Feb. 1, the Wisconsin DOJ filed a lawsuit on behalf of the Wisconsin Department of Workforce Development (DWD), alleging that the company failed to provide the required 60-days' notice to employees before ceasing its business operations.
According to the Wausau Daily Herald, Semco Windows and Doors notified employees on December 30, 2019, that it was ceasing operations the following day. A lack of orders and financing problems forced the company to shut its doors and lay off all 140 employees.
For about 80 years, the family-owned business made wood and wood-clad windows used in log homes and modular/manufactured homes.
The lawsuit, filed by Wisconsin Attorney General Josh Kaul, said Semco owed $682,864 in wages and benefits that would have accrued "during the time from when notice was required until the date of closure."
"With this resolution, substantial payments are being made to workers who lost their jobs when the business closed," said Kaul in a statement.
Eligible employees will receive checks of varying amounts, depending on wage calculations conducted by DWD.
Earlier this month, Semco mailed checks directly to eligible employees.
During the 90 days following payment distribution, Semco must attempt to re-deliver any returned check.
After 90 days, Semco will give an accounting of completed payments to DWD.
In February 2020, Sierra Pacific Windows acquired Semco's assets, including the 275,000 square-foot manufacturing facility and all production equipment.