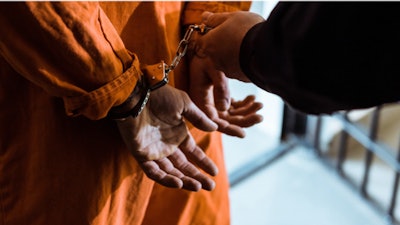 iStock
A 66-year-old electrical engineer received a 63-month prison sentence last week for his role in a scheme to export integrated circuits with military applications to China.
Yi-Chi Shih, 66, of Hollywood Hills, California, was also ordered to pay $362,698 in restitution to the IRS and received a $300,000 fine last Thursday.
Shih was president of Chengdu GaStone Technology Company (CGTC), a company that was building a monolithic microwave integrated circuits (MMIC) manufacturing facility in Chengdu, China.
CGTC was put on the Commerce Department's Entity List in 2014, however, Shih used Pullman Lane Productions, a company he controlled, to steer foreign money to finance the manufacture of MMICs by the victim company. As a result, according to the Department of Justice, Shih stole confidential and proprietary business information crucial to MMIC manufacturing.
The high-powered semiconductor chips have several commercial and military applications, including use in missiles, guidance systems, jets, electronic warfare and radar applications.
As part of the plot, Shih also managed to access the victim company's web portal using a co-conspirator who posed as a domestic customer looking to buy custom MMICs for use in the U.S.
Kiet Mai, Shih's accomplice, pleaded guilty in December 2018 to one felony count of smuggling and was sentenced to 18 months probation and a $5,000 fine.
Shih was convicted of a host of crimes, including conspiracy to violate the International Emergency Economic Powers Act and the Export Administration Regulations. He was also convicted of wire fraud, mail fraud, conspiracy to gain unauthorized access to a protected computer to obtain information, making false statements to the FBI, subscribing to a false tax return and making false statements to the IRS.