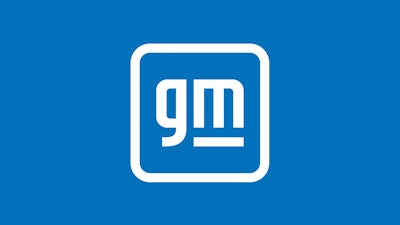 GM
The global shortage of semiconductors continues to hold back the automotive industry.
GM previously announced downtime on all production shifts until mid-March at facilities in Fairfax, Kansas; Canada (CAMI); and San Luis Potosi, Mexico.
On Wednesday, the automaker extended downtime at San Luis Potosi through the end of March, and at Fairfax and CAMI to at least mid-April.
The company has approximately 2,258 employees at its Fairfax Assembly & Stamping Plant, which produces the Cadillac XT4 and Chevrolet Malibu.
The GM CAMI Assembly has 2,002 employees and currently builds the Chevrolet Equinox. However, the Canadian plant will soon become the new manufacturing site for GM's new BrightDrop EV600 fully-electric commercial delivery van.
The number of employees at GM's San Luis Potosí plant in Mexico aren't reported, but the facility manufactures the Chevrolet Equinox, Chevrolet Trax and the GMC Terrain.
GM's Gravatai plant in Brazil, which makes the Chevrolet Onix, will experience downtime in April and May.
The company has been trying to leverage every available semiconductor to build and ship full-size trucks and SUVs. According to the company, it has yet to take downtime or reduce shifts at any of its truck plants due to the shortage.
In a statement, GM said it will continue to work closely with its supply base to mitigate impacts on the company. The company intends on making up as much production lost at these plants as possible.