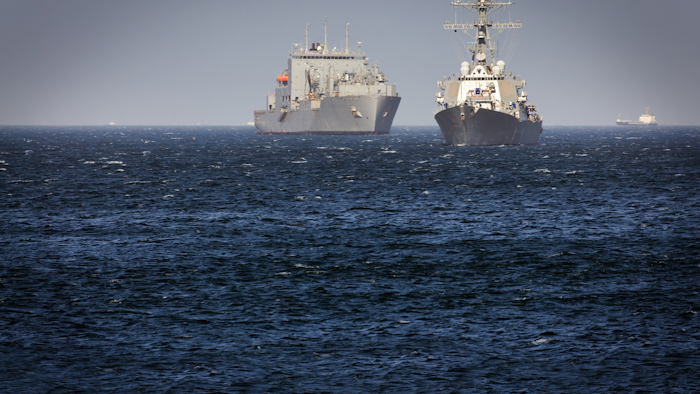 iStock
On Tuesday, a federal grand jury indicted the president and CEO of Kanto Kosan in connection with a nearly 13-year-long scheme to defraud the U.S. Navy and pollute the ocean.
From approximately 2007 to 2020, Kanto Kosan received U.S Navy contracts worth about $120 million. Tens of millions of those contracts were earmarked for the removal, treatment, and disposal of contaminated oily wastewater (OWW) generated by U.S. Navy ships in Yokosuka, Sasebo, and Okinawa, Japan.
Kanto Kosan was required to treat the OWW in accordance with Japanese environmental regulations prior to discharging it into the ocean, but that didn't happen.
According to the Department of Justice, Sojiro Imahashi, Kanto Kosan president and CEO, Tsuyoshi Ifuku and Yuki Yamamiya, were charged with one count of conspiracy to make false claims, to commit ocean dumping, and to commit major fraud against the U.S.; four counts of major fraud against the U.S.; and six counts of submitting false claims.
The defendants allegedly transferred OWW to treatment barges, on which Kanto Kosan was supposed to use various methods to treat and clean the wastewater prior to discharging it into the ocean.
OWW includes bilge water, oily wastewater, fuel tank cleaning wastewater, ballast tank wastewater, compensating tank wastewater, bulk fuel tank bottom wastewater, hydro-blasting wastewater, wastewater contaminated with Aqueous Film Forming Foam, Fuel System Icing Inhibitor, boiler/steam generator blow-down water and off-spec feed water. When marine vessels enter a port, they are serviced and the OWW is emptied from the holds and transferred to treatment barges.
To ensure that discharged solution met Japanese environmental standards, the U.S. Navy contracts typically required Kanto Kosan to "conduct semiannually sampling and testing of effluent discharge from the treatment barge[s]. . . in a laboratory that is certified by the Japanese regulatory authority . . . and provide copies of the test results to [the U.S. Navy]. . . within five (5) working days of receiving results from the accredited Japanese laboratory."
Compliance with the environmental testing regime set out in the contracts was one of the standards by which Kanto Kosan's performance was measured.
In approximately 2007, the defendants and others decided to only treat OWW to remove visible contaminates and then discharge the improperly treated or untreated OWW into the ocean.
To circumvent testing, they filled a storage tank on each treatment barge with tap water. When personnel from environmental testing laboratories arrived, they were told to take samples from the tanks filled with tap water.
Employees even added OWW to the tap water tanks to avoid any red flags.
As a result, the U.S. Navy was deceived into believing Kanto Kosan was properly treating the OWW, and into paying its invoices.
All defendants are presumed innocent unless and until proven guilty beyond a reasonable doubt.