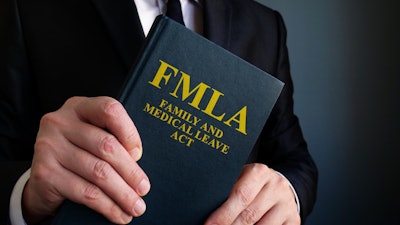 On November 20, 2020, the U.S. Department of Labor's Wage and Hour Division (WHD) announced that computer manufacturer Lenovo Inc. has paid an employee $108,152 to resolve violations of the Family and Medical Leave Act (FMLA) disclosed.
WHD investigators determined that Lenovo, headquartered in Morrisville, North Carolina, failed to reinstate an eligible employee upon return from FMLA leave to the same or equivalent position the worker held prior to the leave, as the law requires.
Instead, the employer offered the employee an opportunity to apply for other company positions.
After Lenovo failed to hire the worker for any of the alternative positions, the employer terminated the employee.
"The Family and Medical Leave Act provides employees with workplace flexibility when they need it the most by protecting them when they have a serious health condition requiring the need to care for themselves or family members," said Wage and Hour Division District Director Richard Blaylock, in Raleigh, North Carolina. "The U.S. Department of Labor is committed to ensuring that employees' rights under the FMLA are protected. We encourage employers to review the numerous tools and resources we provide to help them understand their rights and obligations under this law."