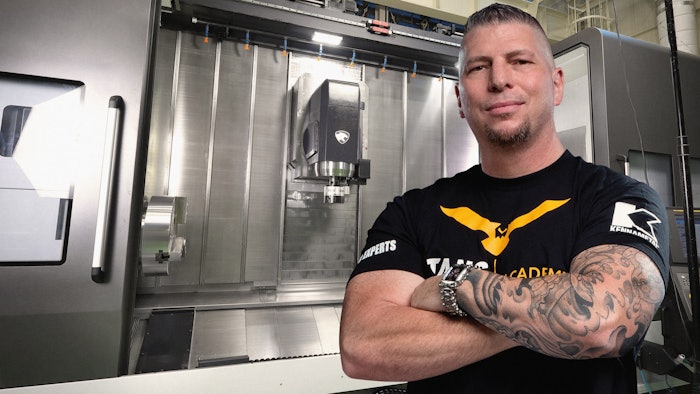 Doosan Machine Tools has announced a new strategic partnership with TITANS of CNC, Inc. As part of this partnership, Doosan Machine Tools will become the exclusive premier machine tool builder partner for TITANS of CNC.
TITANS of CNC is focused on being the top global manufacturing education provider, and over the past few years, has reshaped the way manufacturing education is approached and delivered. With its free, online, video-based, step-by-step, training system, TITANS of CNC continues to provide real solutions to real manufacturing problems.
"My team and I are extremely excited to partner with Doosan Machine Tools," stated Titan Gilroy, CEO of TITANS of CNC. "They are a global leader in machine tool technology and are trusted by companies all around the world. Together we will close the skills gap and train machinists to produce real parts, allowing them to compete at the highest level." 
For more information, visit www.doosanmachinetools.com or www.titansofcnc.com.