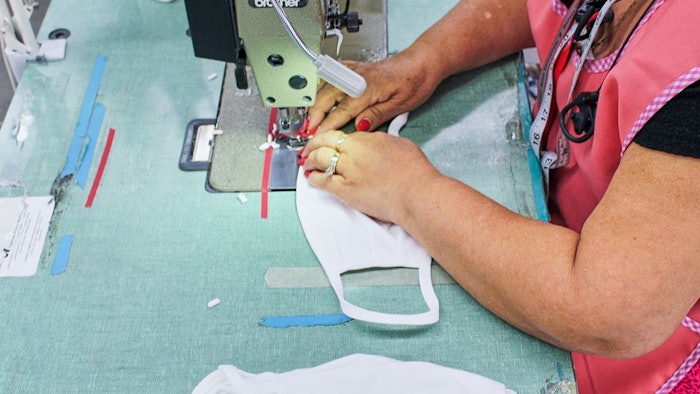 American Giant
San Francisco-based American Giant, a manufacturer that typically keeps the nation flush with sweatshirts, flannels and jeans, has retooled a pair of plants in North Carolina to make medical masks.
In a statement, company CEO Bayard Winthrop said the team of seamstresses has been retrained to make HHS-certified medical masks for front line medical personnel.  
The company's initial target is 35,000 masks per week, buy Winthrop said the company will continue to ramp up aggressively.  
Winthrop asked customers for patience and understanding and noted that some traditional products will be out of stock in the near future. "Right now we need masks more than sweatshirts," he said.  
The company is one of about a dozen companies organized by the National Council of Textile Organizations (NCTO) to support the pandemic effort.