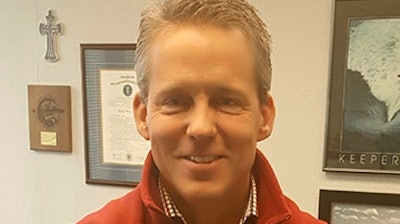 PFlow Industries has announced that Pat Koppa has started his role as President of PFlow Industries (pronounced "Flow") in October of 2019. He will provide strong leadership to the entire workforce, establish short and long term goal plans and strategies, and manage budgets to ensure resources are properly allocated.
PFlow, established in 1977 by Bob Pfleger, is a trusted provider in the design and manufacture of custom lifts and conveyor systems for material handling, and is a successful ESOP company with a strong history of passion and commitment from its employees that translates into exceptional service and commitment to its customers. Prior to PFlow Mr. Koppa served as president of Power Test, Inc., an industry leader in the design, manufacture, and implementation of dynamometers and test control systems. At Power Test, he empowered the workforce through the EOS process and was instrumental in the establishment of a highly collaborative, aligned, and accountable leadership team.
Koppa, a Wisconsin native, earned his Bachelor's degree in Mechanical Engineering from the University of Wisconsin-Madison in 1987. He then served seven years as an officer in the United States Navy's nuclear attack submarine force. Following his military career, Mr. Koppa attended the University of Wisconsin-Madison where he obtained his MBA in Operations Management in 1997. He then spent 16 years in diverse leadership roles at Harley-Davidson Motor Company, which included managing the U. S. independent dealer network as National Sales and Service Director. Colleagues in his professional and personal life attest to his ability to energize a team and accomplish great things in a positive way.