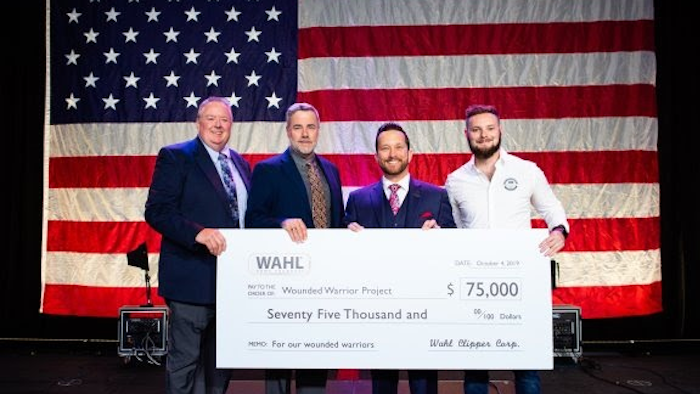 During an event at Made in America 2019, the largest-ever showcase of American-made products and machines, Wahl Clipper Corporation, the household name in grooming, presented a $75,000 check to Wounded Warrior Project. Wounded Warrior Project is a charity and veterans service organization that offers a variety of programs, services and events for wounded veterans of military actions following September 11, 2001.                      
"We are extremely humbled that Wahl presented such an exceptional gift to this very noble organization," said Don Buckner, Sr., the founder and CEO of the Made in America event. "Veterans are the backbone of American manufacturing, and helping one another is a big part of the mission."
For more information on the event, visit MadeInAmerica.com.