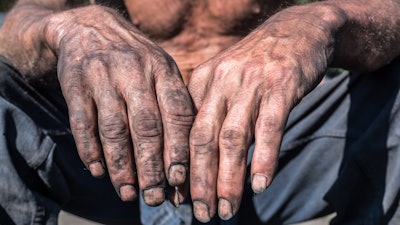 PRINCETON, WV – The U.S. District Court for the Southern District of West Virginia has entered a consent judgment against XMV Inc. - operator of three underground coal mines – following an investigation by the U.S. Department of Labor's Wage and Hour Division (WHD) that found XMV violated the Fair Labor Standards Act (FLSA).
The judgment requires the Princeton, West Virginia, mine operator to pay $717,514 in back wages and an equal amount in liquidated damages to 214 employees.
WHD investigators found that XMV violated the overtime provisions of the FLSA when it paid electricians, surveyors, belt and ventilation maintenance personnel, and an office clerk, flat salaries without regard to the number of hours that they actually worked.
This practice resulted in overtime violations when these employees worked more than 40 hours in a workweek but were not paid overtime. Additional overtime violations resulted when XMV failed to include bonuses earned by workers when the employer calculated their overtime rates, resulting in rates lower than those legally earned. The Division also found XMV violated the FLSA's recordkeeping requirements when it failed to maintain required records for those employees.
"When an employer fails to ensure its employees receive the wages they're legally owed under the FLSA, we must respond," said Wage and Hour District Director John DuMont, in Pittsburgh. "This judgment illustrates the U.S. Department of Labor's commitment to ensuring employees receive all the wages they have rightfully earned, and that employers compete on a level playing field."
In addition to requiring payment of the back wages and damages, the consent judgement enjoins XMV from future FLSA violations.
"This judgment sends a clear message that disregarding the basic rights of employees carries a high cost," said Regional Solicitor Oscar L. Hampton III, in Philadelphia.
WHD is committed to providing employers with the tools they need to understand their responsibilities and comply with the variety of laws the Division enforces. Employers who discover overtime or minimum wage violations may self-report and resolve those violations without litigation through the PAID program.