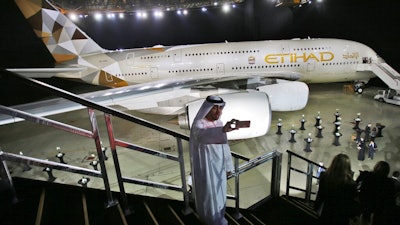 AP Photo/Kamran Jebreili, File
Germany's economy minister says it's now up to Airbus to find new jobs for German workers who are affected by the end of production of the A380.
Peter Altmaier told reporters in Berlin that the company's decision to end manufacture of the superjumbo "doesn't come as a surprise."
He cited competition from Airbus' own, smaller models.
Altmaier said "that's why Airbus has a responsibility to find socially acceptable solutions, especially replacement jobs, for the affected employees in Germany."
He said he expects the company to hold talks with staff and unions on the issue now.
The ministry added that Airbus hasn't yet repaid all of the loan it received to develop the A380, indirectly confirming a report by German business daily Handelsblatt that part of the 1.1 billion euro loan from 2002 is still outstanding.
Airbus also has A380 production sites in France, Spain, Britain, Turkey and South Korea.