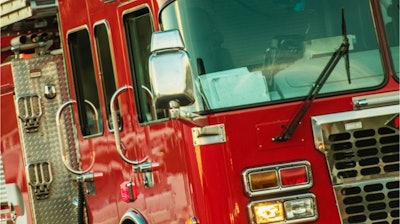 WATERVILLE, MAINE (AP) — Dozens of firefighters have responded to a massive fire at a paper products plant in Maine.
Waterville Fire Chief Shawn Esler says the fire broke out at the Huhtamaki plant on the Waterville-Fairfield line around 5:30 p.m. Tuesday.
Esler says the fire was burning in the paper machines below the roof, and it was not yet under control by 8 p.m.
One firefighter was injured while battling the blaze and hospitalized. The extent of the firefighter's injury has not been released.
A Huhtamaki spokesman says all of the employees evacuated safely. 
The cause of the fire is under investigation.
Finland-based Huhtamaki specializes in food and beverage packaging, and it has factories in Waterville and Lewiston.